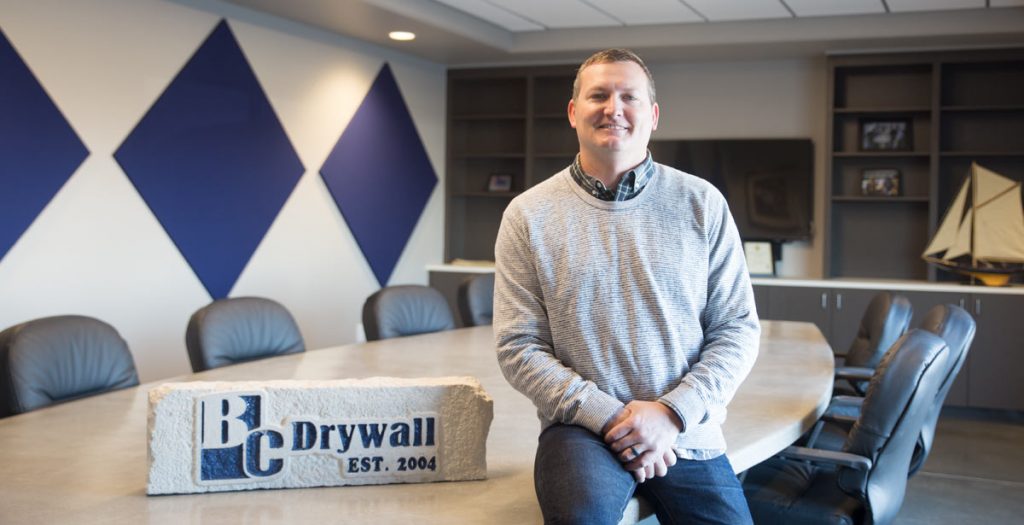 A Lifetime of Experience
BLAKE CEMER | Owner | 20 Years Experience
You might say it's in his blood. BC Drywall, Inc. owner, Blake Cemer, began his drywall and construction career at age 14, working with his father, Bill Cemer and brother, Chad Cemer, both talented carpenters with extensive experience in the field of construction and safety. Since then he has built one of the most respected drywall and construction companies in the local Omaha metro market and beyond, with clients spanning a radius of 400 miles in any direction.
Blake Cemer started BC Drywall, Inc. in 2004, drawing on his own extensive background in drywall, framing, finishing, and general construction, while focusing on superior customer service and quality. He says the support of his family has also played a huge part in the company's success over the years.
The Cemer family and the entire BC Drywall, Inc. team work together to provide estimates, on-site construction and business management, as well as real-world knowledge of construction.
MEET OUR EXPERIENCED TEAM
Our dedicated management team has decades of experience in the Construction and Drywall industry. They work together to insure the success of every project.
CONTACT US TODAY TO DISCUSS YOUR PROJECT!